Great Northern Gymnastics Staff
David Garske, Owner & Girls Program Director
David provides the Girls Programs with over 25 years of coaching experience. He has taught beginning gymnasts through the Elite level competitors. Many of Dave's gymnasts have qualified to compete at the State, Regional, and National Championsip level. In addition, many have continued to enjoy successful collegiate gymnastics careers. Dave is USAG safety certified, Professional Development Program certified, and Red Cross First Aid/CPR certified, and earned an Associate Degree from Brown College.
Ron Hill, Owner & Boys Program Director
Ron's background includes a Bachelors Degree in Child Development from the University of Minnesota and over 25 years of experience in gymnastics including 15 years as a competitor and 18 years coaching. He was a national champion in trampoline, and competed for the U of M Golden Gophers, where he was also a NCAA event finalist. Ron has coached numerous State, Regional, and National competitors including many Regional Team members, 2 National all-around finalists, and 1 National Champion. In addition, Ron is an internationally ranked FIG Brevet judge and has officiated many NCAA, State, Regional, National, and International meets.  Ron has earned a Regional Award from the National Gymnastics Judges Association in 2002 & 2003 and was recognized as the National Judge of the Year in 2009.  He is also USAG Safety certified and Red Cross First Aid/CPR certified.
Bob Wuornos, Boy's Level 8-10 Coach
Bob has a Ph.D. in Social Science from Michigan State University where he also was assistant coach on the Men's Gymnastics Team for 5 Years.  Bob competed at Minnesota State-Mankato where he was also the captain and Most Valuable Gymnast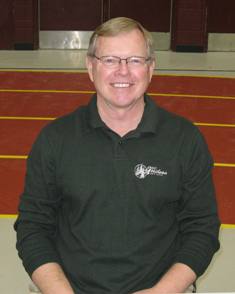 and went on to be Assistant Men's Coach.  He was also the Assistant Coach at the University of Minnesota for 2 years.  Bob has been a Junior Olympic Boy's Coach since 1982 and has helped develop 35 Division I gymnasts, numerous State Champions, Regional Champions, and National Championship qualifiers and medalists.  Bob is also a nationally rated judge and member of the National Gymnastics Judges Association.  He has judged numerous State, Regional, and National level championships.
Bob is the Founder & Executive Director of the Men's Intercollegiate Gymnastics Support Program (MIGS Program) (www.migsp.org).   This organization is dedicated to the preservation, protection and expansion of men's intercollegiate gymnastics.  He was awarded the Richard M. Aronson Special Service Award for efforts to preserve, protect and expand intercollegiate gymnastics opportunities for male gymnasts.  Presented by the College Gymnastics Coaches Association (April, 2009)
Laura French, Coach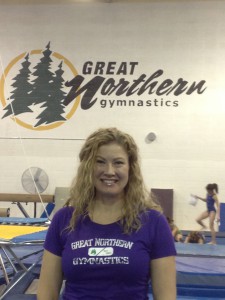 Emily Mogren, Coach
Emily earned her Bachelor's Degree in Elementary Education with a preprimary specialty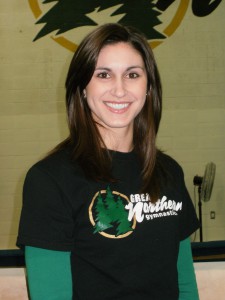 from St. Catherine's University.   As a gymnast, she was Minnesota's 1997 Level 8 State Floor Champion.   At the age of 14, Emily started her coaching career and has continued to enjoy working with gymnasts who are just learning somersaults all the way to those who are getting ready to go to college.  During her coaching career, some of her accomplishments include training Minnesota's 2009 Level 6 State Champions, coaching many individual State Champions and choreographing floor and beam routines for nationally competitive gymnasts.  Emily is USAG Safety Certified and Professional Development Program Certified.
Roger McClellan, Coach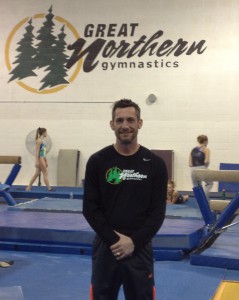 Roger graduated from the University of Minnesota in 2003 with a B.S. in Fisheries and Wildlife.  He competed 6 years in the Junior Olympic National Program and competed at the JO National Championships in 1990.  Roger has coached boys and girls for over 20 years.  He currently coaches recreational boys gymnastics classes, team girls level 6 and up and our level 4 boys team.  Roger is Safety Certified and has been a Professional Member of USA Gymnastics since 1991.  Roger has recently become a judge for Men's Gymnastics.